Before we start, some caveats: (1) these are my favorites, not "the best" necessarily – I didn't see everything, not everything is my cup of tea, and these are just what I really liked and responded to; (2) I took "TV show" to require more than one episode, so no docs are here (unless designed to have individual, separate episodes, an admittedly arbitrary distinction), and it also forced Baby Cobra, Homecoming King, and Nanette out of contention; (3) some could-be entries suffered from stumbling downhill (hence, no Jessica Jones, Legion, Transparent, or UnReal); (4) some shows belong more to the 2000s (like Mad Men or Friday Night Lights), and thus don't appear here; and (5) I really loved Louie and Horace and Pete, but CK disqualified his shows (though not Pamela Adlon's) by being a sick bastard.
I've ranked the top 5, then present the rest alphabetically, unranked.
Top 5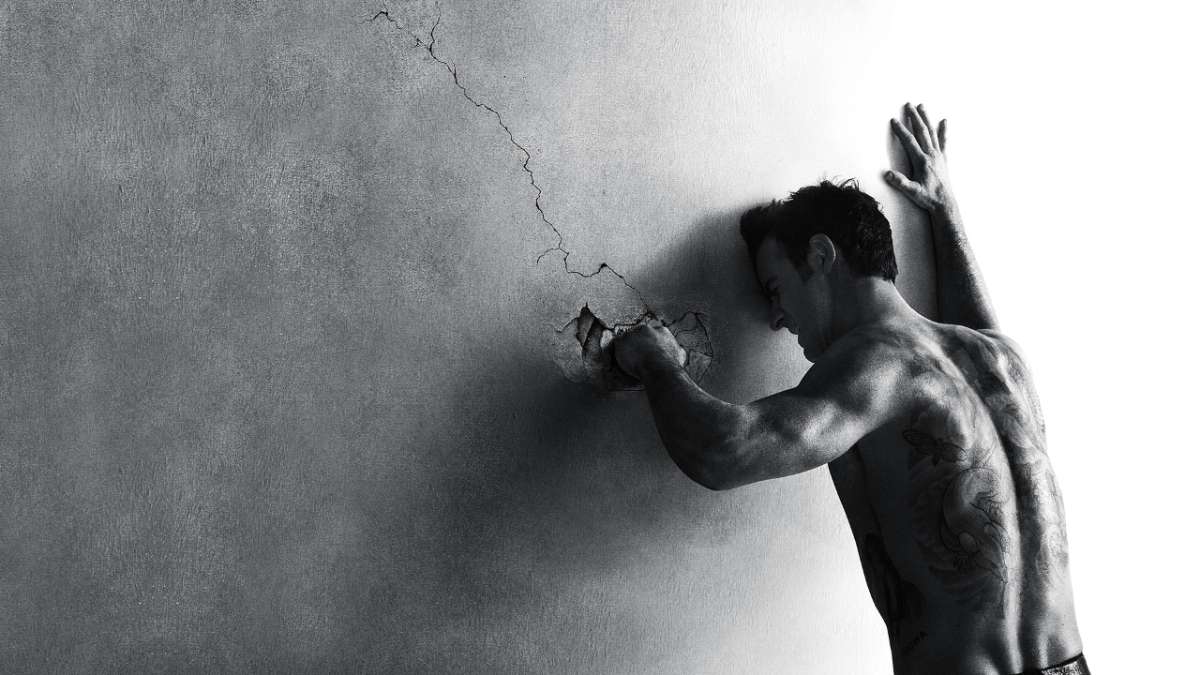 The Leftovers (HBO). Don't binge this – it's regularly depressing and grueling to watch, and you need breaks. But you also need the breaks to let it sit and grow, which it definitely did for me. So very much television exists in a world with security and happy endings, whereas this is about a world in which security has been lost. It's atheist, existential television. And utterly riveting in its examination of loss, faith, recovery, and suffering. Carrie Coon, Regina King, and Justin Theroux deliver raw, beautiful performances, while Ann Dowd haunts me still. Whatever you thought of Lost's ending, Damon Lindelof nails this one, as do Coon, Theroux, and Christopher Eccleston.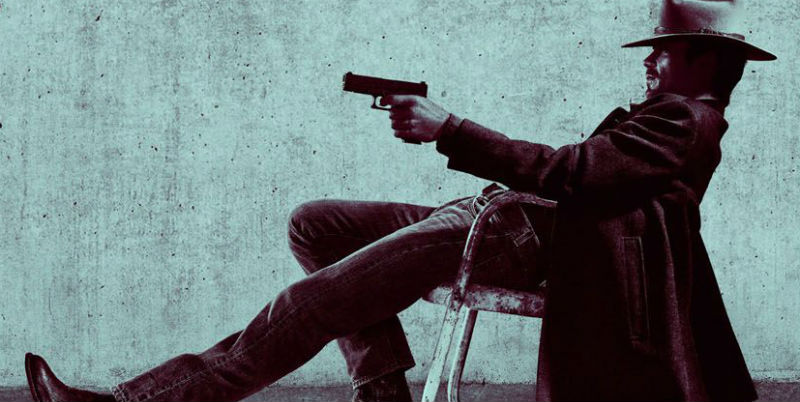 Justified (FX) began pretty unassumingly, and if you start it now you'll wonder why it's #2 on my list. But part of the way through the first season, everyone realized they would be wasting their cast and writers on a procedural, and it turned into not just a serial show, but a superb one at that. Walton Goggins offers arguably the best performance in TV history (I know: big claim), and the writers and directors just kept delivering up A material for all their actors. Timothy Olyphant rarely garnered enough praise for his own role, but he gives a master class on how to be a generous yet present actor, happy to sit back and let Goggins, Margo Martindale, or many others take the light, yet always pitch perfect in his own moments. And like The Leftovers, this one really stuck its landing, getting everyone out of there except the three key characters and letting them act the shit out of yet another excellent script.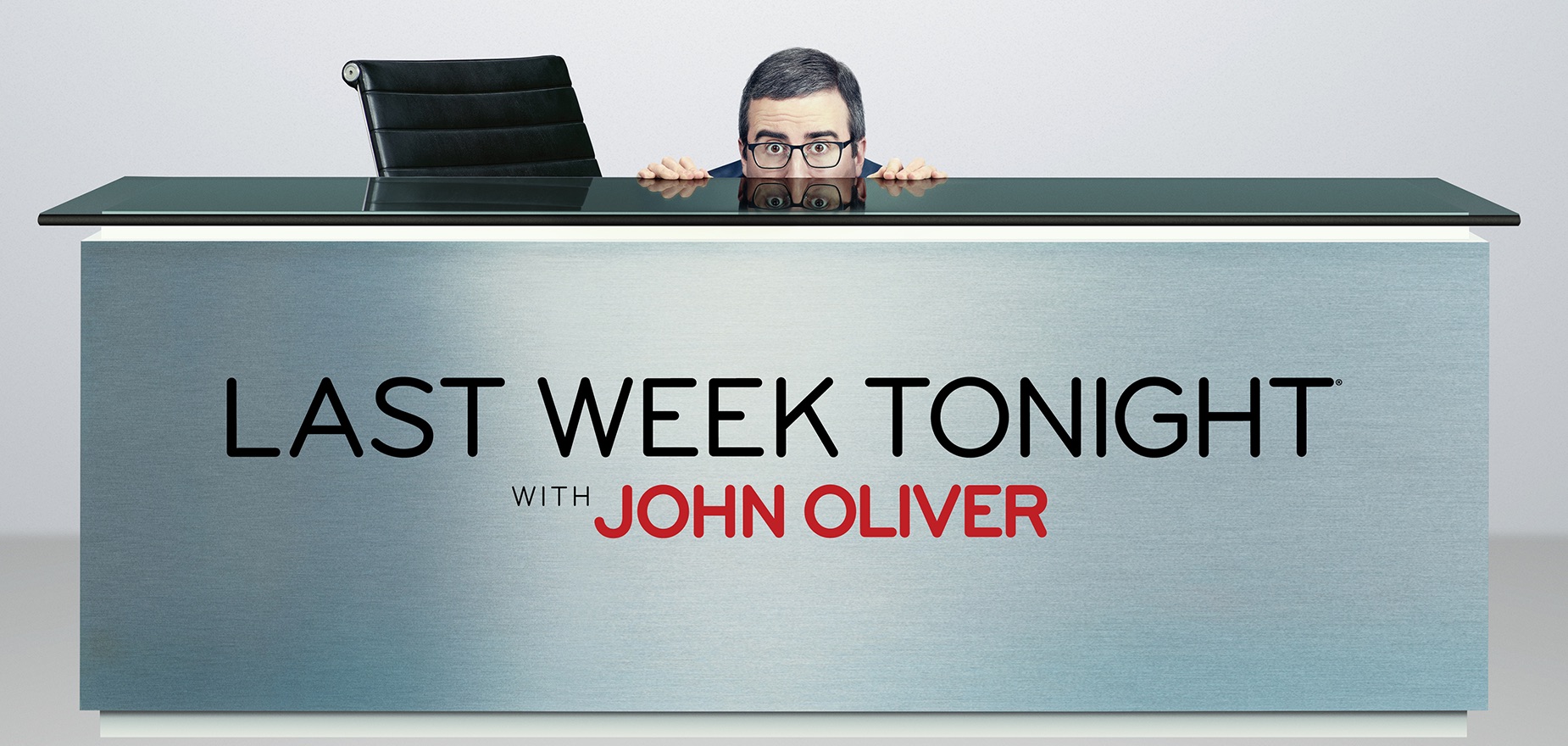 Last Week Tonight with John Oliver (HBO) is the best of a superb class that sprung from The Daily Show with Jon Stewart's loins. If satire's loudest critics always whined about what would happen if people got their news only from satire, John Oliver's staff returned serve with an object lesson in how satirists can research, teach, and still be very funny. I appreciate, too, how much this overflowed from the show, into YouTube (where I regularly watched it) for one, but also into ad buys on Fox News to find ways to talk to Trump, into a campaign for net neutrality, and more. And where The Daily Show always cut things off after a few minutes, Oliver and co. frequently build up yet more and more steam over twenty or more minutes.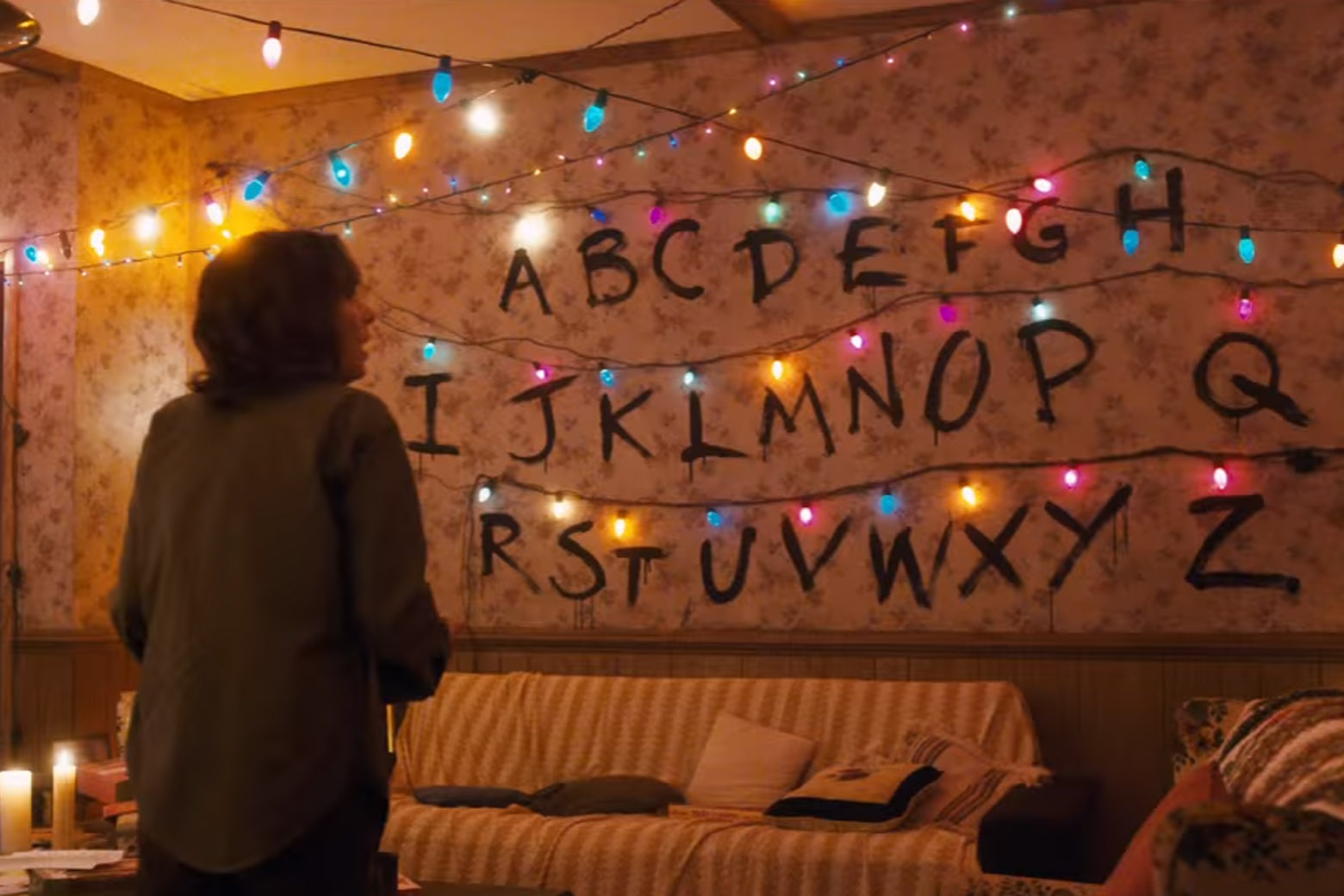 Stranger Things (Netflix). See comment here. It's probably "about" way less than any of my other favorites, but it's always fun.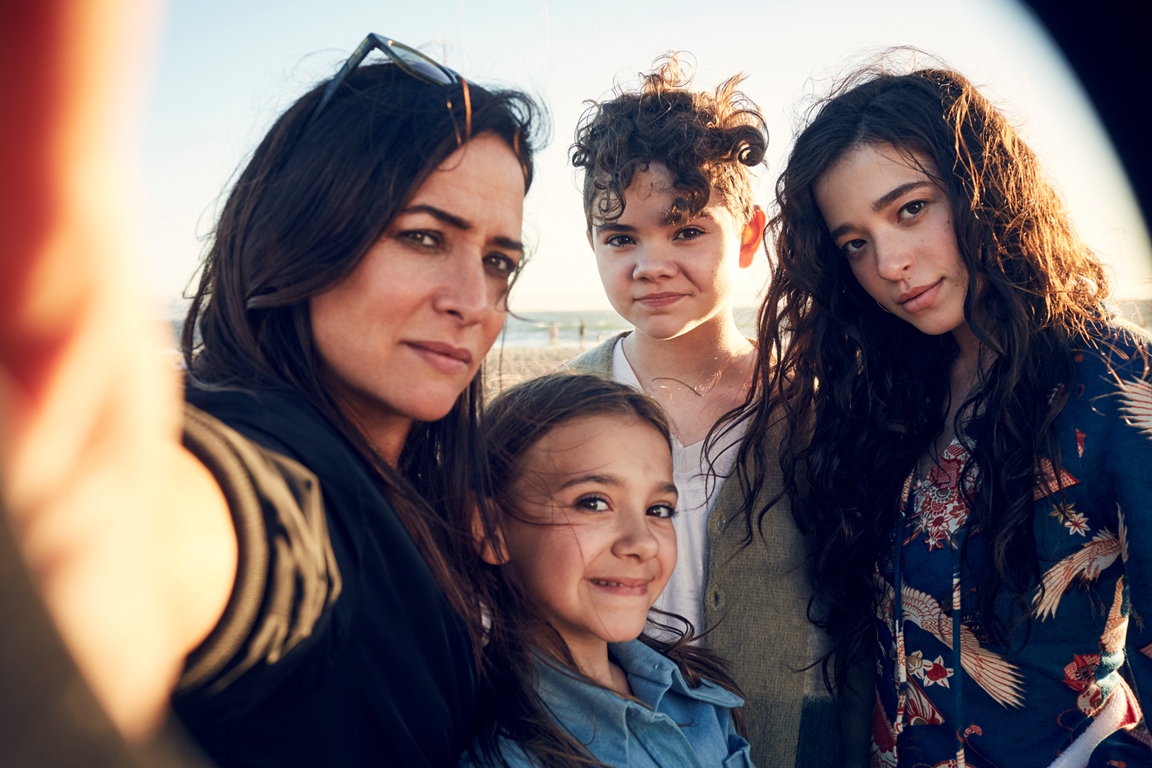 Better Things (FX) is one of the smartest comedies about the struggles of parenting, struggles that defined most of my experience of this decade. And as the comedy of the 2010s as a whole impressively pivoted from being so very dominated by men to giving us a wealth and breadth of amazingly funny, interesting women, Better Things loaded them up with Pamela Adlon, and her onscreen mother, daughters, and friends. It's written with an amazing eye for very little things (like the pain of seeing ellipses disappear in a text interchange) and a heart for caring about the bigger things (as in "Future Fever").
The Rest (alphabetically)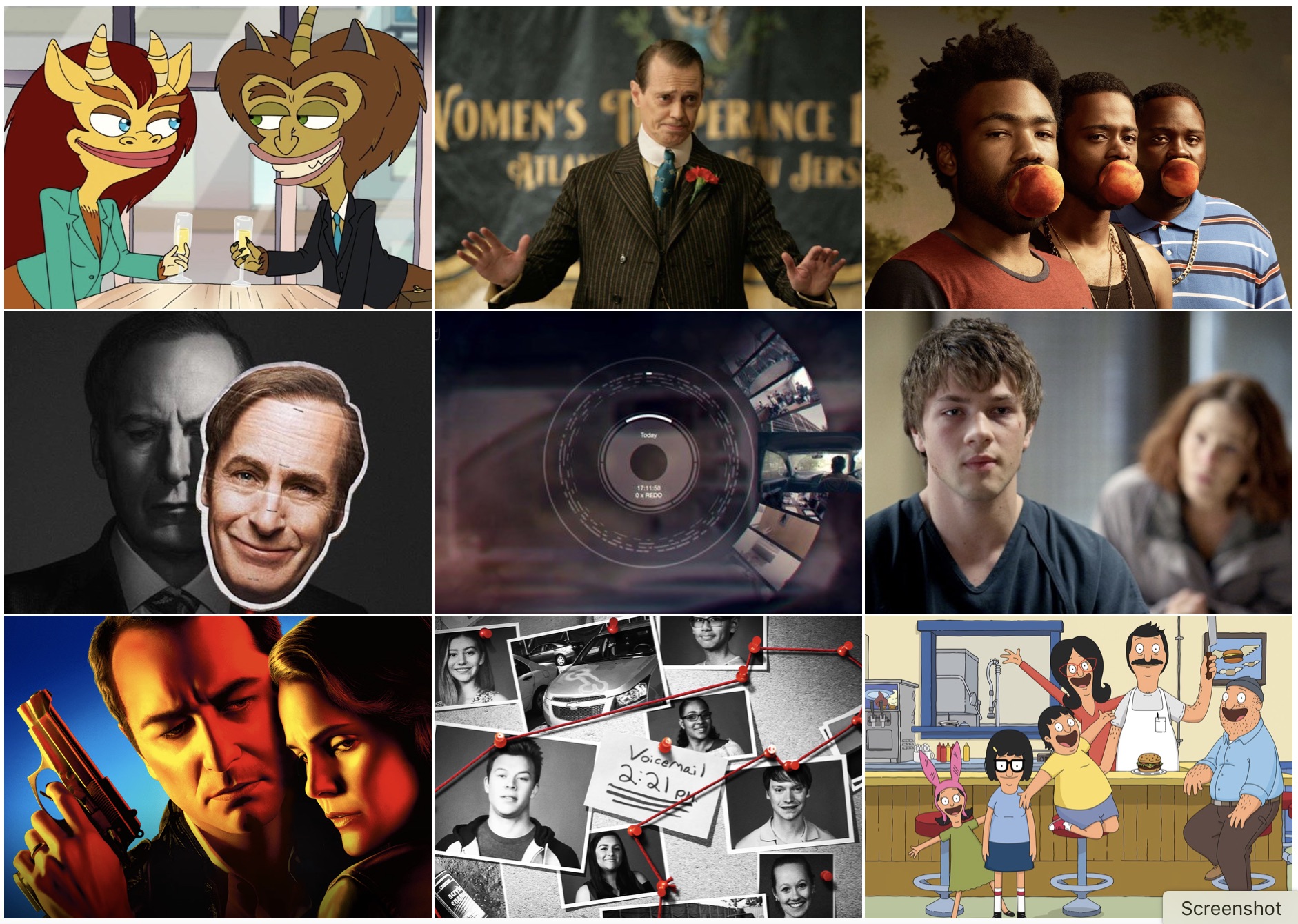 American Crime (ABC). No, no, not the OJ Simpson thing with all the bad acting from Travolta, Gooding Jr., and co. The little known ABC anthology. A real actor's series that dealt intersectionally with so many issues, perhaps throwing too many balls in the air, and thus dropping some late in each season, but intensely watchable TV.
The Americans (FX) does some wonderful things with getting you to reconsider who are "good guys," who are "bad guys," and how those tags come to be assigned, while offering great suspense and genre fare, and lots of wigs.
American Vandal (Netflix) is easily the smartest, most thoughtful show about graffiti'd dicks and explosive diarrhea in TV history. Granted, maybe the only one? But it said a lot about high school life in the midst of bad Keifer Sutherland impressions, fun ribbing of The Jinx and Serial, and so many poop jokes.
Atlanta (FX). Just Some Friends Chatting sitcoms regularly feel too contrived, but Atlanta manages to avoid that. It's both very fleet-footed, moving all over the place (from Black Justin Bieber to police brutality to ordering food when you can't pay) and yet never feeling breathless, instead having a gentle pace. Fun, serious, and hits its spots.
Better Call Saul (AMC). I never really got into Breaking Bad, leaving after the first season offered too many stereotypes and archetypes for my liking. But I love this show, and its quirky, unique characters. It can destroy me with laughter, or with drama (as with Michael McKean's exit).
Big Mouth (Netflix) – see comment here
Black Mirror (Netflix/C4) risks falling headlong into offering Stern Parental Warnings about technology at times, but generally is so inventive and thoughtful. I love "Be Right Back" and "San Junipero," but across all its episodes, it's just so refreshing to see a show that gets that media are important and matter, yet is willing to wrestle with how they matter and might continue to matter in neat ways.
Boardwalk Empire (HBO) was the big HBO drama that never quite caught on, but I found it very engaging from start to finish. Elsewhere, Steve Buscemi is so rarely allowed to be more than a supporting actor, and hence generally needs to create characters in about 10-15 mins of screen time, meaning it was fun to see him sink his teeth into a role, but so many of his own supporting cast were excellent too.
Bob's Burgers (FOX) is darn funny and reliably so. By this point in its life, it should be awful, and yet it keeps finding yet more ways to amuse. The women in the family in particular hardly have a bad line between them, and the three of them would probably all rank in a list of my favorite characters on TV.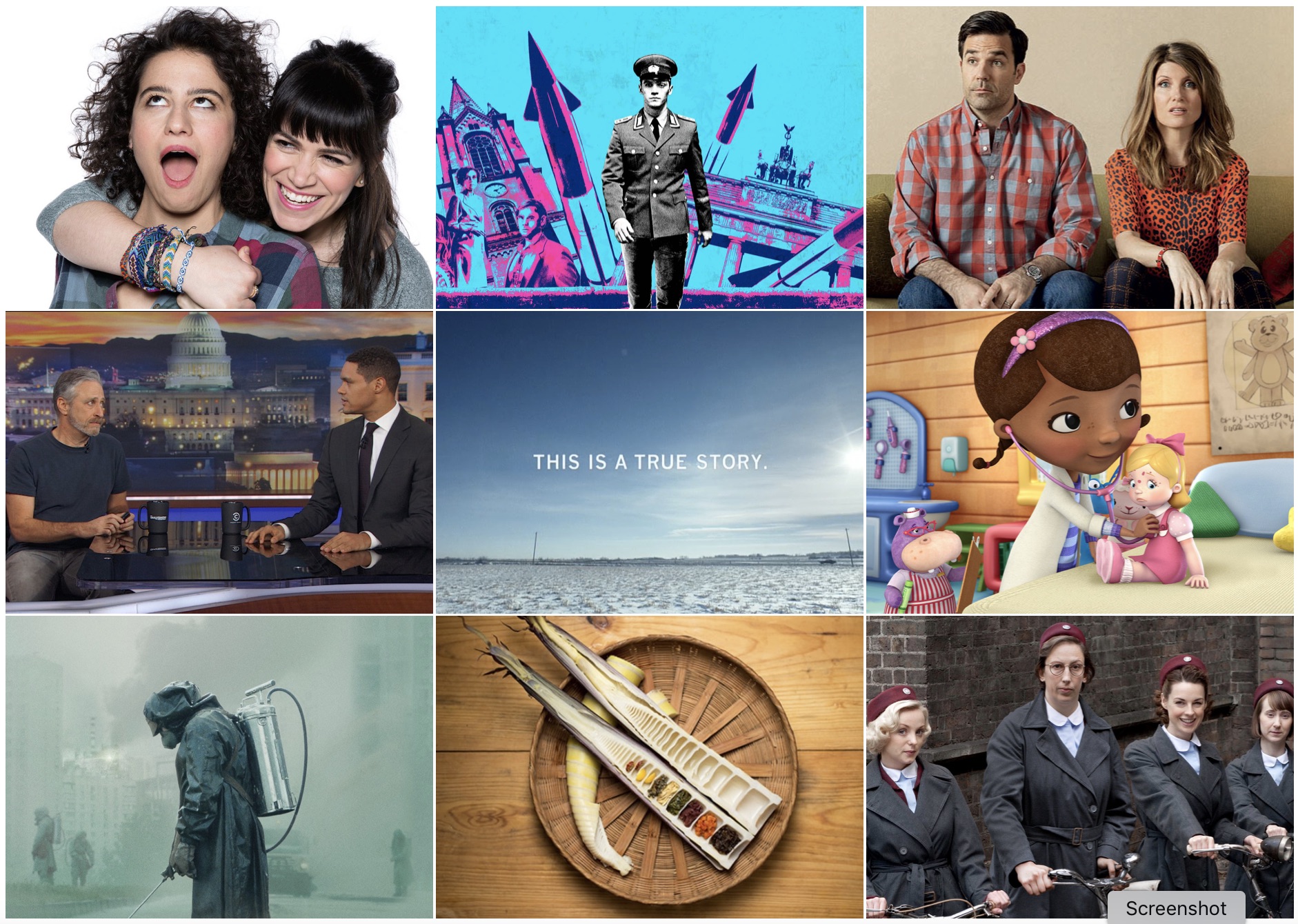 Broad City (Comedy Central) also sees its leading women spin comic gold. I don't like to binge the show, as their irreverence works better threaded through other viewing, rather than in a glut together, but the show then comes to life. So inventive, too, and I regularly find myself laughing successive times at jokes or scenarios when I think about the writing room coming up with them (e.g: the idea that Abbi sings at a speakeasy for octogenarians when drunk, but only when she's so drunk that sober Abbi has no idea that this is something she does).
Call the Midwife (BBC) is one of two shows on this list "I don't watch," by which I mean I have never chosen to put it on. My wife loves it, though, and as much as I usually grumble about the number of "period dramas about preeclampsia" that she likes (a genre Netflix has yet to discover), this is charming, so sincere in wanting to be and do good, and superb melodrama, so I inevitably get drawn in.
Catastrophe (Amazon/C4) sets challenges for itself by following characters who we're regularly not meant to valorize, even when they're uproariously funny (and not just to laugh at). There's an honesty to its characterizations that I appreciate, written with an awareness that most of us suck, say bad things, do bad things, and yet are at other times trying. Its humor is also rapidfire, and the chemistry between the leads is so good that many of the best humor comes just in looks, gestures, and pauses.
Chef's Table (Netflix) is such beautiful food porn on one hand, but on the other hand I appreciate how it mines its episodes and characters for deeper resonances. And thus across its episodes, we've seen contemplation about borders and hybridity, about coming out of your parents' shadow, about midlife transitions, and more. A wonderful show.
Chernobyl (HBO/Sky) – see comment here
Deutschland 83 (RTL/Sundance) covers some similar ground as The Americans, but since it's German – and hence doesn't have the luxury of assuming a "we" who were "good guys," versus a "they" who were "bad guys," its confusing of the binaries in a highly engaging, very fun spy drama about an East German spy in West Germany in the 80s in some ways brims with even more possibility.
The Daily Show (Comedy Central). I'm cheating here, since I guess officially I should distinguish between with Jon Stewart and with Trevor Noah. The former ruled the 2000s, but Stewart never missed a beat, and retired at the top of his game. Noah has admirably made the show his own, and though Stewart's other "children" have often garnered more praise, he has to do this night in and night out, and he's regularly nailed it. A nation like the US in the 2010s desperately needed satire, and this show gave more of it than anyone (even if its star shone brightest in the 2000s).
Doc McStuffins (Disney Junior). I'm so glad my daughter was at the age for this when it was a thing. It taught her not to be scared of doctor visits. It modeled a young girl who knows her shit (if you believe in magic, she's a great doctor; if not, she's great at fixing things) and is respected for it, who has a stay-at-home dad and a mom and grandma who are also doctors. It made her want to be a young African American girl. And it has no boy-crazy crap in it. W. Kamau Bell has a whole routine about Doc in his standup, and he's right: this is great kids TV.
Fargo (FX) had no business being good. The movie is so superb, and in a way that didn't seem doable by someone or something else. Yet it captured a lot of the movie's dark humor, film blanc (noir in the snow), and magic with skill. And then did it again. And again. It's resurrected all sorts of careers, while announcing others. When I heard they were making it, I rolled my eyes, but it has eclipsed the Coens and then some.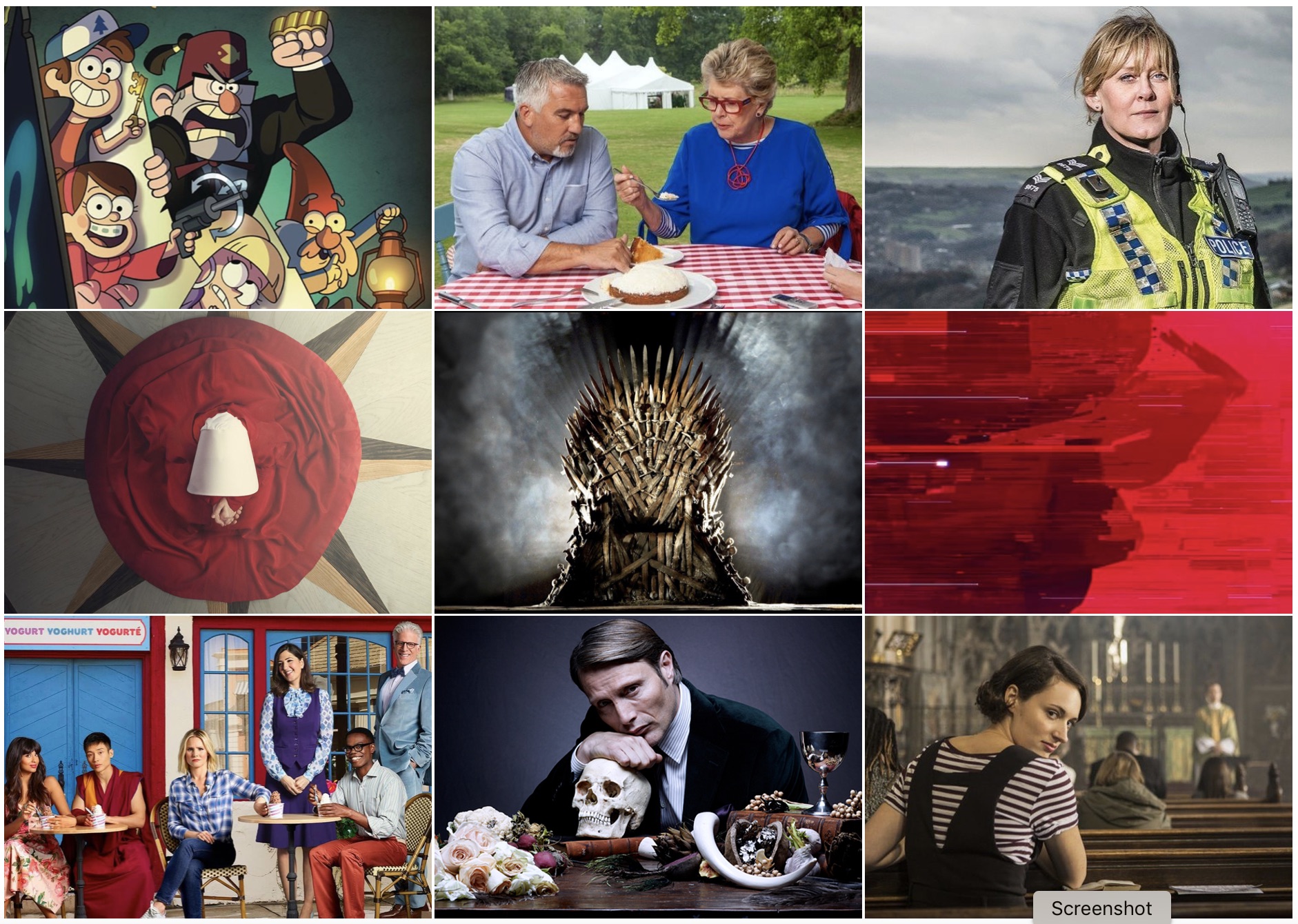 Fleabag (Amazon/BBC) – see comment here
Game of Thrones (HBO) could be sloppy at times, in so many ways – its sexual politics were often pretty vile, its final season was pretty lame, it doubled back on itself a little too often, and it didn't "get" pace (taking most of the decade for Daenerys to find a boat, then getting her to the North in a quick dragon ride, for instance). But no other show has come close to what it did in terms of crafting a continuing, grand epic, and alongside some of the duller characters are some truly amazing, iconic ones. Its ambition was massive, so I forgive it a fair bit, and enjoyed the ride immensely.
The Good Place (NBC) – see comment here
Gravity Falls (Disney XD) is a wonderful testament to the imagination, so inventive, regularly in gloriously bizarre ways. I love that my daughter, wife, and I could watch it together, all enjoying it immensely, none of us feeling we were watching a show "meant" for the other one(s). This list doesn't have a top 10, just a top 5, but Gravity Falls would've made it if I did.
The Great British Bake Off (BBC) finds a lovely equilibrium between reality competition, food porn, and being a show about people supporting each other and wanting the best for each other. I'm alright with some reality shows that roll around in competition like dogs in dead fish, but the camaraderie in this one is endearing, as is the refreshing refusal to make traditional England a wholly white nation.
Halt and Catch Fire (AMC) just gets better and better, and with a topic that Hollywood has struggled with (if computers aren't at the center of a conspiracy story, the key implement of someone's destruction, and/or something to be "hacked" by a plucky youngster to save the day at the 11th hour, they don't tend to find a place in Hollywood narratives). A very engaging story with great performances, and well worth watching if you never even knew it was there.
The Handmaid's Tale (Hulu) is chilling, haunting, and often gruesome. But that's the television the 2010s needed politically, to insist we're doing some crazy shit. Indeed, the intertextuality invoked by casting sadly tells you everything you need to know about the end of the 2010s, as the 2000s' iconic proto-feminists Peggy Olson, Rory Gilmore, and Sarah Walker have now all been traumatized and abused. Super performances, and powerful TV.
Hannibal (NBC) walks a little too close to aestheticizing violence at times, but I love what it does to play around with the cop drama and to nuance the archetypical supercop character (indeed, points to them for realizing that as interesting as Hannibal Lecter is, Will Graham is the truly fascinating character in this franchise). Hugh Dancy and Mads Mikkelsen shine, with Gillian Anderson owning her own screen time along the way.
Happy Valley (BBC). Speaking of cop dramas, there are few as sublimely brilliant as this one, and few leads as supremely watchable and interesting as Sarah Lancashire's Catherine Cawood. Sally Wainwright shows what's possible when a tired old dude's genre is given to women. Highly ranked on this list.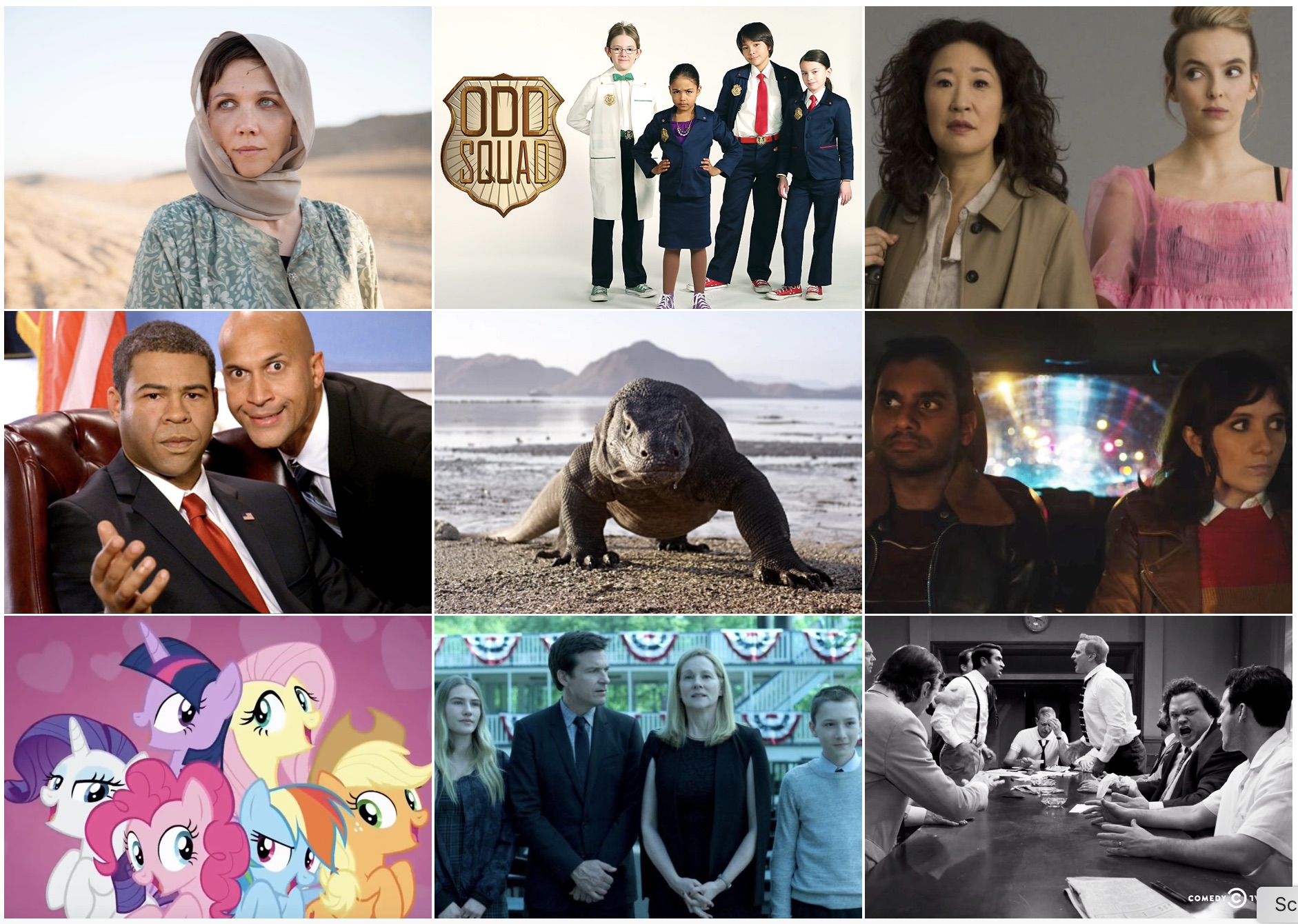 The Honourable Woman (BBC/Sundance). Hugo Blick and Maggie Gyllenhaal team up for a cracking spy thriller that again centers its women in a genre that is usually aggressively and ardently male and masculine. Janet McTeer presides, and Stephen Rea is also perfect.
Inside Amy Schumer (Comedy Central). From "Last Fuckable Day" to her 12 Angry Men episode, Schumer's feminism is always powerfully present and always challenging stupid suggestions that feminism is humorless. Indeed, this is probably the funniest sketch show I've seen, as elsewhere the genre usually allows for one good skit amidst a sea of bad ones, yet this is very lean. I also appreciate how Schumer will totally inhabit the character she wants to satirize, perhaps a reason she's been so heavily criticized (fairly for not considering a more intersectional feminism, but ironically given the strength of her satiric attack on white feminism).
Key & Peele (Comedy Central) is another sketch comedy that deserves praise for what it's doing politically, but also and quite simply for having a great hit-to-miss ratio for a sketch comedy. I like that they have a good sense of when the joke's over, too, allowing some skits to run longer, some very short. I like teaching with this, since it does some complex work at times, and since its media savvy is impressive.
Killing Eve (BBC America) offers us such a glorious "bad guy" in Villanelle, and belongs in a trio with Happy Valley and Honourable Woman of shows taking tired dude genres and making them fresh. Phoebe Waller-Bridge's dialogue sparkles, and it balances comedy with suspense admirably.
Master of None (Netflix). I'm not wild about its serialized romantic comedy, and could've done without those episodes, but its one-offs are superb, from the rightfully celebrated "Thanksgiving" to "New York, I Love You" in the second season, and "Parents" and "Indians on TV" in the first season. Perhaps only Atlanta allows itself as much free reign amongst live action sitcoms, and both profit immensely from the move.
My Little Pony: Friendship is Magic (Discovery Family) is the other show on this list that "I don't watch," meaning I've never chosen to watch it. But my daughter has watched it a lot. As in many times through. And you know what? It's not bad. It's cloying at times, but the characters treat each other with respect, the value placed on sisterhood is noble, and it can be fun and funny.
Odd Squad (PBS) is like a silly X-Files for kids. I love how there's a whole batch of Made in Canada kids shows with mixed race casts, and I have enjoyed seeing some of their stars move on to greater heights. This is very silly, and the math learning is mild, but its sense of humor and play is superb.
Ozark (Netflix) took a lot of cajoling from friends to return to. And Season 1 is still iffy, asking for too much empathy for Jason Bateman's lead. But Season 2 hands the show over to the women and they kick ass. Julia Garner's Ruth, Janet McTeer's Helen, and Laura Linney's Wendy run away with it, and as they do, the show profits immensely. Like Justified and Rectify, too, it's nice to see a show examine American whiteness outside coastal cities.
Planet Earth 2 and Blue Planet 2 (BBC). I'm cheating by putting them together, but both are great valentines to the planet and its animals, before we kill every single last one of them. Some of the very best photography around, and regularly making great use of sound design, music, and humor too. Not just your greens, in short: also a lot of fun.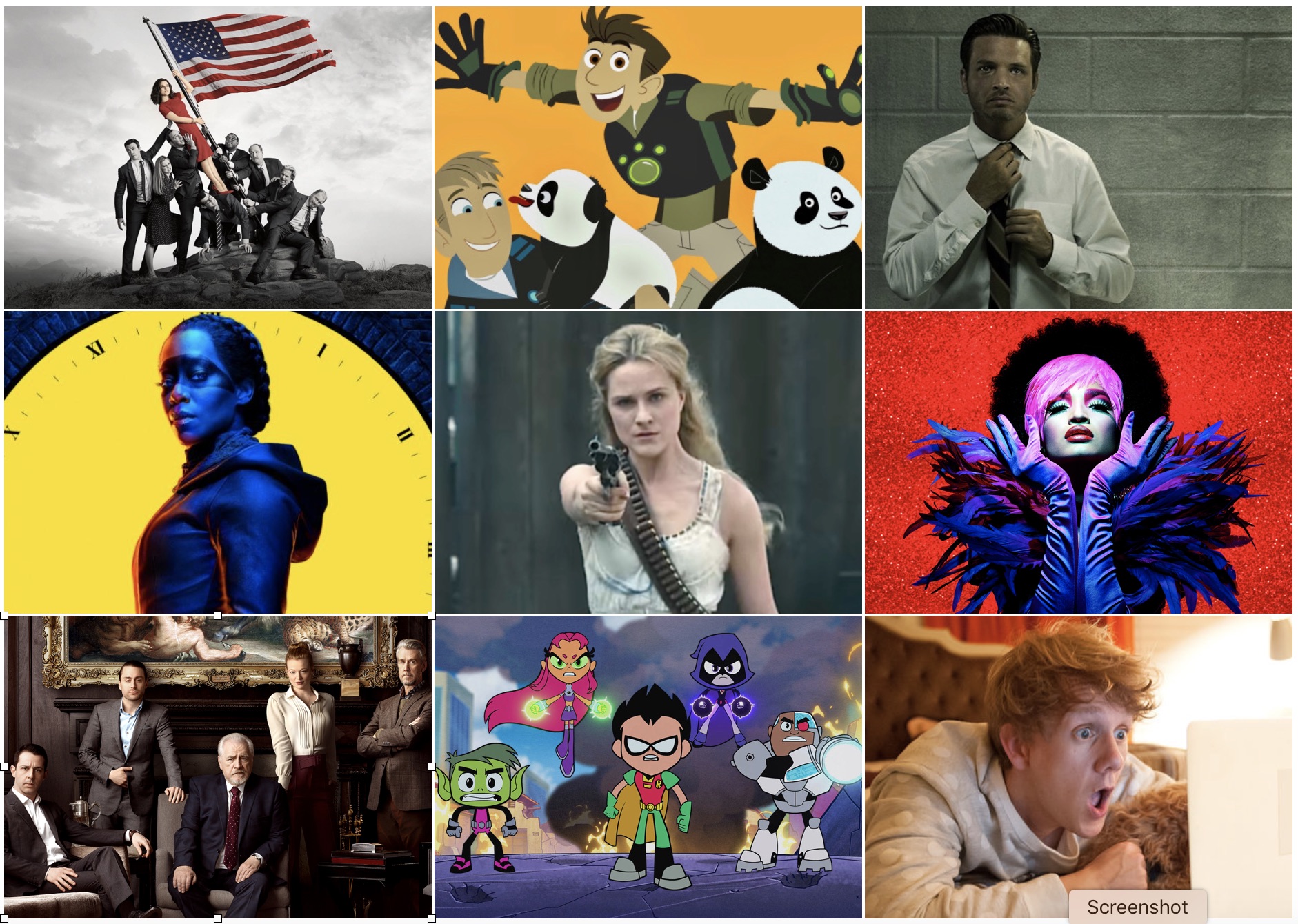 Please Like Me (Aussie ABC) really needed better circulation in the US than Pivot and then the distant back room of Hulu, since it's one of the decade's best comedies. If you read the issues any given episode deals with – depression, suicide, inter-racial marriage and racism, kids coming out to parents, abortion, etc. – you'd expect a much more serious, heavy show, whereas its magic lies in its effervescence, never taking the issues in play lightly, but always modeling how to use humor to facilitate discussion.
Pose (FX). I haven't seen Season 2 yet, admittedly, but Season 1 jumped out at me. Ryan Murphy has such a capacity to drop and break things (witness how The Politician began so well then fell so flat), but his collaborators clearly picked this one up and took great care of it. Billy Porter deserves all his praise, but the entire cast does an impressive job handling a script that is heavily stylized and requires great strength and vulnerability from each and every character. It deserves kudos for its casting, hiring, and focus, but all of that aside, I loved the story and its capacity to move through pain and transcendence alike.
Rectify (Sundance) is one of the slowest shows you'll see, but it's so deliberate in its pacing, and its study of a man released from prison trying to come to terms with life on the outside offers a beautiful tale well told.
Succession (HBO) – see comment here
Teen Titans Go! (Cartoon Network) is another thing my daughter watches a fair bit of, and it's really inventive, very funny, and quite criminally underestimated by many. I appreciate how it's willing to reset with each episode, changing styles, genres, and more. It's also why "The Night Begins to Shine" will forevermore be stuck in my head, the earworm to beat all earworms (well, that, and "waffles").
Veep (HBO). There's a reason Julia Louis-Dreyfus won all those Emmys, but each successive win risked obscuring even more the show's great reason for success, namely a perfect ensemble. If the cast didn't have a lot of fun filming this, they certainly mask it well, since their chemistry is second to none in comedy. Fast, witty, devastating in the best ways.
Watchmen (HBO) – see comment here
Westworld (HBO) is hated by so many, but I am here to tell you you're all wrong. Sure, it can get involved and complex, but never too much. And its play not just with the Western, but with the politics of being a media (specifically Western) audience is regularly top notch. I think it's really fun, really smart, and even if HBO's making it for me alone at this point, I'm cool with that.
Wild Kratts (PBS) has a pep to its titular characters' delivery that understandably drives some people off, but as educational television go, it's one of the very best. My daughter learned so much about so many animals from this, and as over-peppy as they might be, the Kratts' enthusiasm for and interest in all animals is infectious and endearing.