Earlier, I posted comments on some of my favorite Peabody winners and finalists this year. In this post, I want to note some other revelations, discoveries, and continuing passions that the judging brought my way.
(Before doing so, I feel a need to add a strict disclaimer, though: I don't want this list to suggest any kind of disagreement with the actual winners and finalists list, which I stand by. This isn't a rogue "if I had my way" list: just some comments on some others that stood out as excellent, important, and/or promising.)
Radio/Podcast

I am a big fan of Heavyweight. Each episode sees Jonathan Goldstein try to resolve an old wound for a different person. The show bounded out of the gate in 2016 with a beautiful episode in which Goldstein gets his father and uncle – long estranged from each other – to understand where one another is coming from. 2017 included some standout episodes in which Jonathan and his subject of the week revisit her foster mom to find out why she was so hard on her, in which he tries to find out why a woman was kicked out of a sorority for never-disclosed reasons, and in which he tracks down two former lovers who produced a suitcase full of love letters that was thrown out. There is something so very soulful about this show, taking full advantage of the intimacy that podcasting creates to plumb depths of regret, loss, pain, and identity. Not always, but it also regularly explores perspective, encouraging us to think about where others are coming from. The foster mom episode, for instance, leads to a touching realization about why the mom was such a hardass. The show's profundity, though, is playfully undercut (and hence bought and allowed) by Goldstein's sense of humor. He's not for everyone, and that's even part of his schtick – he gleefully sets himself up as an annoying, cloying figure bumbling his way through people's problems, but in fact he's quite masterfully telling amazing stories, pacing their descent to successive layers well with humor, and producing in the process a wonderful podcast.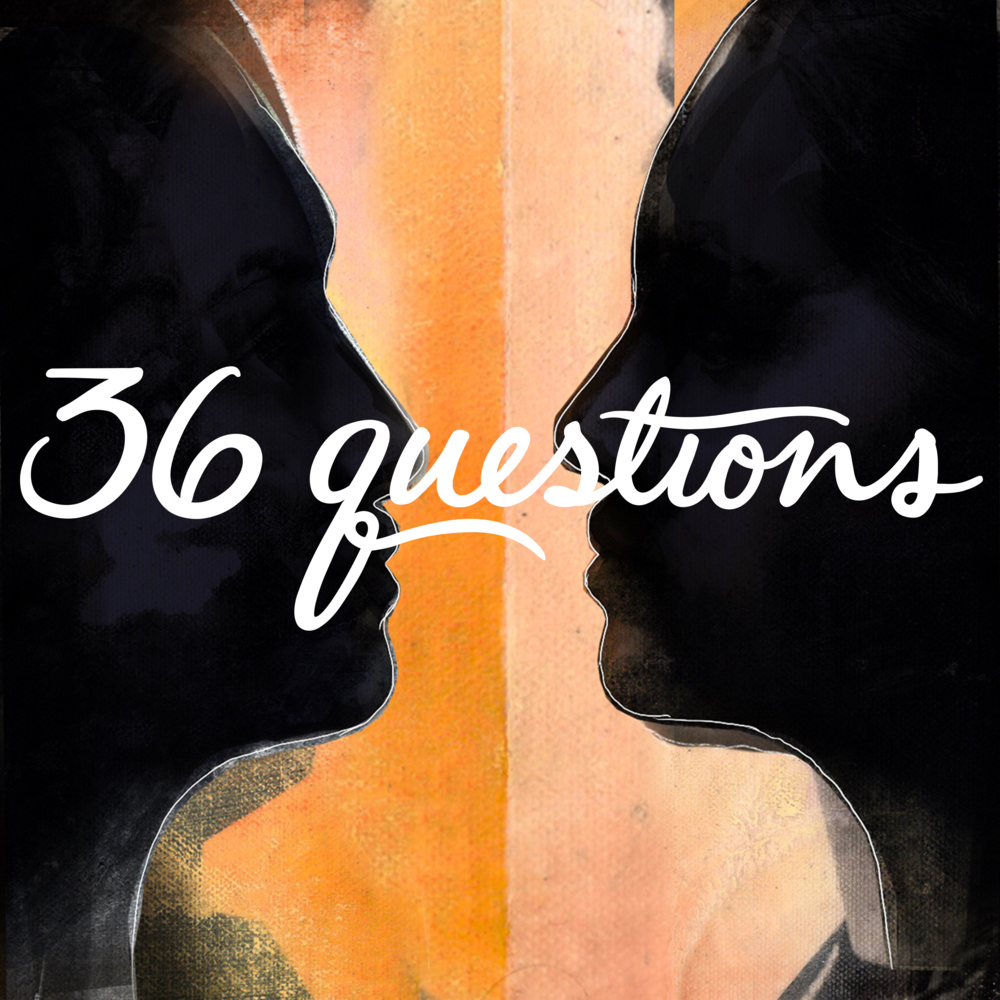 36 Questions really impressed me too. The idea is wonderfully compelling, creating a podcast musical. But because it's a podcast, the story isn't grand and sweeping – it's small and personal. Jonathan Groff and Jessie Shelton star (alone) as a couple who may or may not be getting back together. Ultimately, I think it fell apart a bit at the end, and they sometimes struggle with when to sing, when not. Still, though, in an age when seeing a live musical costs an appalling amount of money, making it financially prohibitive and an exclusive art form, it's cool to see creators Chris Littler and Ellen Winter innovating the form in ways that make it more accessible (and free!). I hope others learn from this.

Rough Translation's premise is refreshing – how does an issue that we're wrestling with in the US play out in another country? Sometimes they fudge a bit on that premise, and it feels a bit more of an excuse to tell stories from other countries, but even that has its advantages for an American media system that is all too often parochially American. Elsewhere, the premise yields some superb results – I found the episode about racial identity in Brazil fascinating, and there's also a very challenging episode about the politics and economics of rape allegations in the Congo. I can be a broken record in noting that America could be so much better if we were open to learning from the rest of the world, rather than determined and unyielding in our exceptionalism, and this series really steps up to help with some of that learning.

Raising Kings: A Year of Love and Struggle at Ron Brown College Prep is an engaging look at a school in DC that serves young men of color (or "kings" as the school calls them). The two reporters, Kavitha Cardoza and Cory Turner, spent hundreds of hours at the school over a year, and are thus able to provide an up-close look at, or listen to, the students, the teachers, the counsellors, and some parents. Radio about education is plentiful, or so my judging at Peabody has suggested, but this is special given that it's longitudinal, and hence the reporters really establish rapport that gives them access, and they come to understand the underlying issues much better. Their awareness of the complexity admittedly disallows any easy answers, and if we've been conditioned by countless Hollywood films and television shows about radical experiments in high school education to expect a grand finish, we're denied that, and instead get a murky ending. But the journey is well worth the time.
News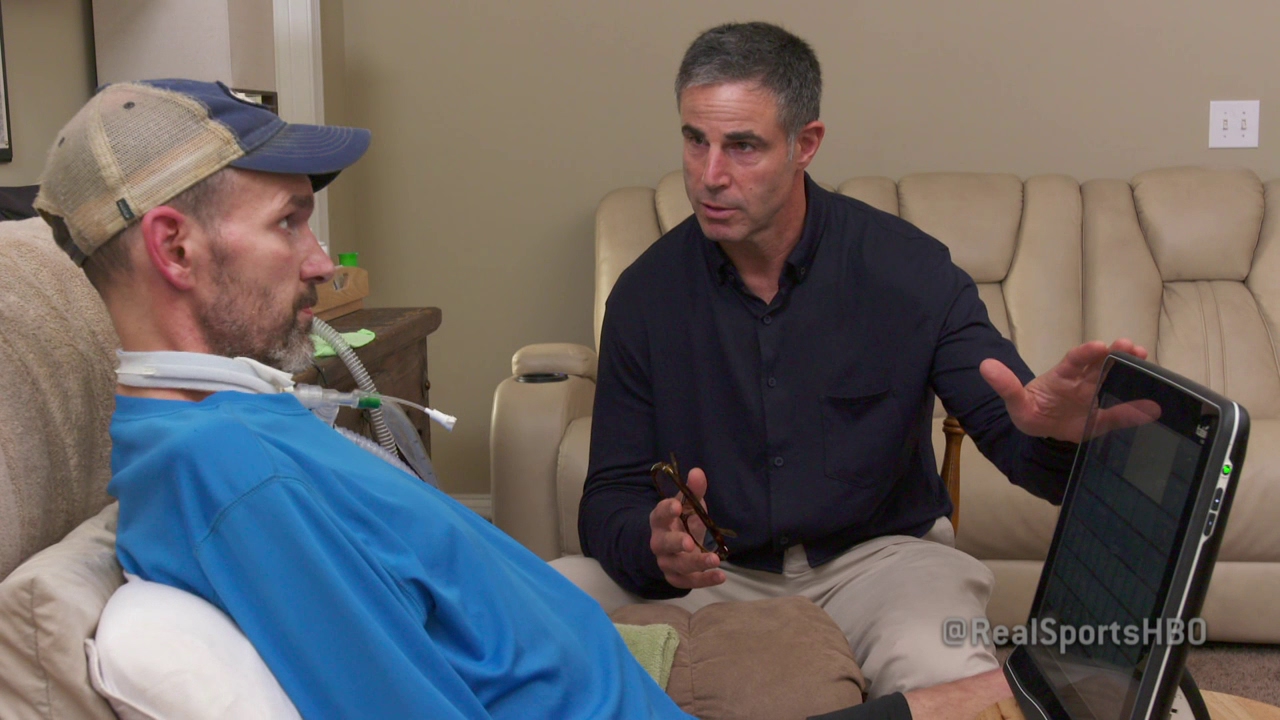 In my post about winners and finalists, I sung the praises of Real Sports with Bryant Gumbel, but another of their pieces that blew me away this year was "The Game He Loved: Kevin Turner." The segment took six years to make, since it focuses on NFL player Kevin Turner as he's dying from ALS. While nominally it discusses links between playing football, concussions, and ALS, really it's a human portrait. It's a very loving one, too, by one of Turner's friends, Real Sports journalist Jon Frankel, which ratchets up the emotional impact, but also the access to Turner and the respect given to him. Cards on the table, I think there is enough evidence out there to show you're a reckless parent to let your kid play football, so I would've been fine with a hard-hitting piece about that, but instead this shows what the game represents to Turner – and to his son Nolan, whose career was taking off as this was being filmed. Real Sports can interview dictators, yes, but this is a change of tone, and an excellent, touching one.
Documentaries
One of the shorter docs I saw, and one that you might've seen when it did the rounds on social media, Ten Meter Tower has a very simple set-up: film a bunch of people at the top of a ten meter diving board considering whether to jump. It's fun, yes, but ends up doing a lot while having fun. There's a pretty great gendered critique, for instance, as we see numerous tough guys melt at the prospect of jumping, while many of the women standing next to them go for it. But it's also simply about fear and facing fear.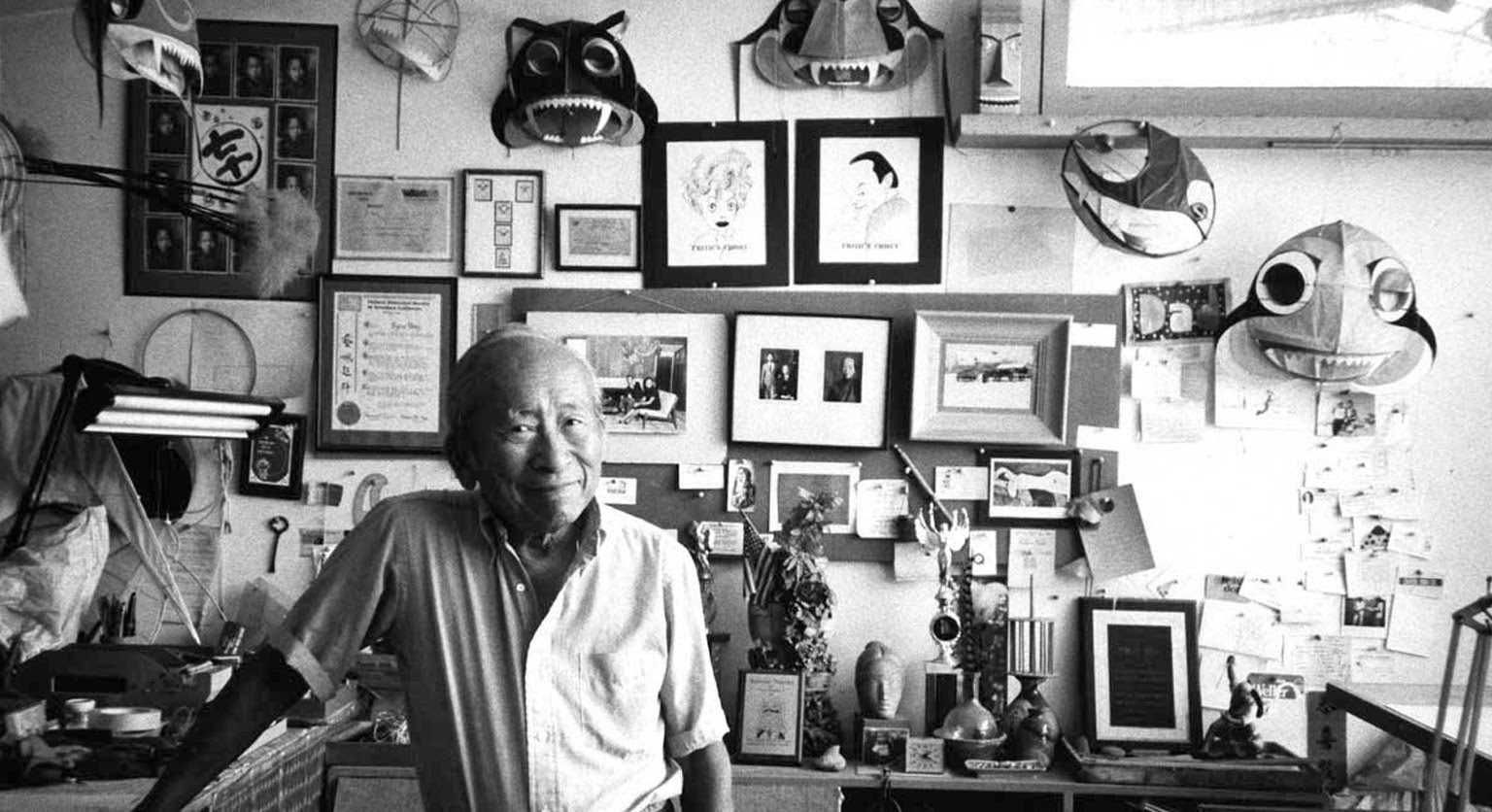 I adore Tyrus. American Masters and co. can be too white and too canonical in their choice of subjects, which also regularly results in rather conventional, meat and potatoes but no sauce docs. But, by contrast, Tyrus ends up doing a lot, simply by focusing on Tyrus Wong. If you've never heard of him, that's because he kept getting fired, let go, and being the first one out the door because he was a Chinese American immigrant and racism left him constantly in the lurch. And so he was excluded from the hallowed halls of Art with a capital A. Yet damn if he didn't make a go of everything he did. Most prominently, he did the water color backgrounds for Bambi, in the process effectively creating the house style for Disney for decades to come. But he's also made plates, kites, cards, whatever. And he's simply delightful. I like spending time with cool old people, and he absolutely rocks that category. Along the way, we get a subtly told story about why we might be ignoring artists of color when we look for Art with a capital A, and why we might instead need to cast a broader net.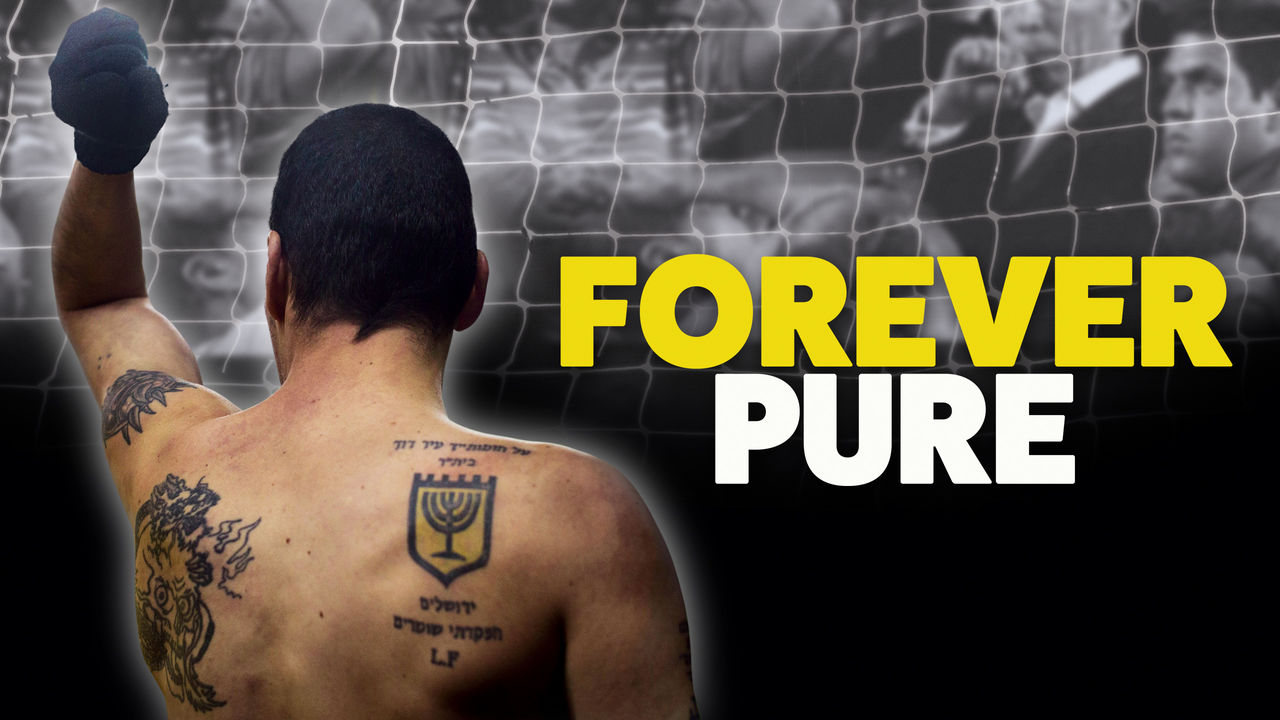 Forever Pure is scary. I saw it in a trio alongside Oklahoma City and Charlottesville: Race and Terror, as a look into the messed up world of racists. In this case, the setting is Israel, and the focus is on ultra-nationalist team Beitar Jerusalem FC after the owner (who is basically pissed off with Jerusalem and hence throwing a lit match on gasoline) hires two Muslim Chechnyan players. The fans go ballistic, and boycott the team's games … until they face a relegation match against an all-Islamic team. Seeing Israelis holding up signs touting their team as "Forever Pure" is frightening, and the story itself is quite amazing (leading to it being turned into an Israeli telenovela, I'm told!). An excellent piece for my media scholar friends if you're interested in sports fandom.
Kids
Steven Universe is a great Cartoon Network show by Rebecca Sugar with a slate of queered characters and plots. It's got considerable love amidst media scholars, though, so I'm assuming you know it and will move on. I've also sung the praises of Tumble Leaf here and Lost in Oz here, so I'll refer you there.
Amazon has been doing some really cool things for kids television in general. I'd love to acknowledge this. We see that in Lost in Oz and Tumble Leaf (and Dino Dana and Annedroids and Gortimer Gibbon's Life on Normal Street), but also in Just Add Magic. The story follows a trio of girls who discover a spell book and get drawn into their town's magical past and present. The three pre-teen characters are well-written and especially well-acted by Kelly Quinn, Abby Donnelly, and Aubrey Miller, and the show has a winning balance of fun, mystery, focus on young female friendship, focus on family relationships, and more. It's hard to see it as "Important" in a grand way, but giving a serialized show centered on three girls some heft, and not reducing it to yet more "ooh, did that boy look my way?" nonsense is important in its own right. My six year-old daughter loves it, and it's totally age-appropriate, yet I could imagine kids right up till their pre-teens liking it too.
TV Entertainment
I've already posted on a bunch of my favorite shows from 2017 here, so go there for my shout-outs to 13 Reasons Why, Glow, Godless, Stranger Things 2, and the sheer brilliance of The Leftovers's finale. A few more shows to highlight, though: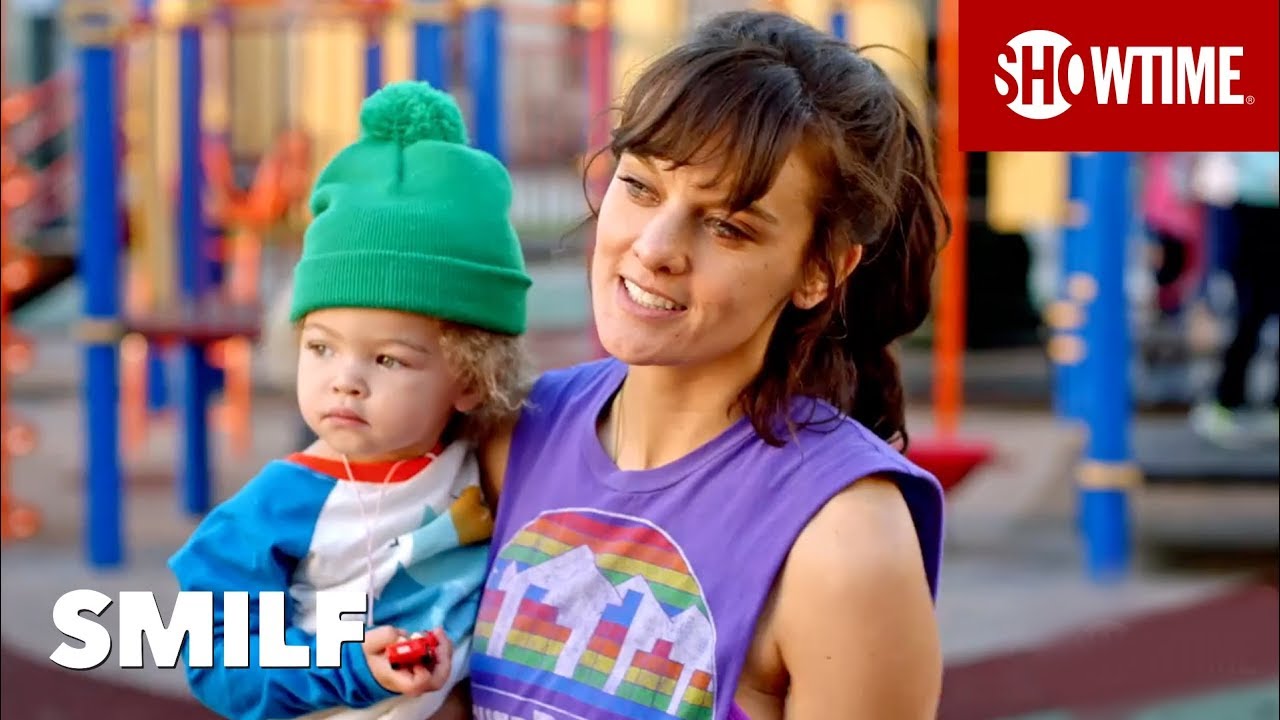 SMILF is excellent. Frankie Shaw's titular Brigitte Bird is great. I love Better Things (and found this season superb again, btw: quick shoutout), but this applies some of BT's feminist mom umph to a working class mom. Rosie O'Donnell delivers her best work as Shaw's mom, and the show's fleet-footedness at examining various intersectionalities is great. The character's not always likable, but man oh man isn't television full of unlikable guys, and she's way better than most of them.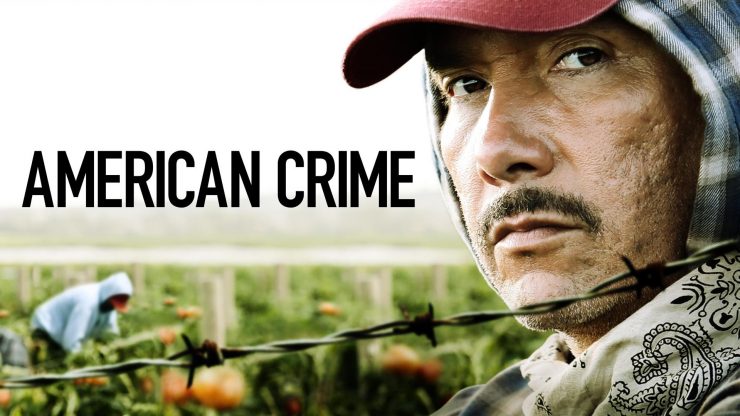 Speaking of intersectionality, American Crime once more delivered a superb season. Granted, it tends to throw so many balls in the air that catching them all at the end has proven a bit hard for the show, but like a figure skater who could do a quintuple and then slips later, hey, you should get points for trying to be bolder, better, and more complicated than almost every other show out there. A pure actors' show in many ways too, allowing its cast to act the shit out of a crisp script, with close-ups galore, and with time to create complex and interesting characters. I was sad to see this go, and sadder still that nobody else seemed to have noticed it was around.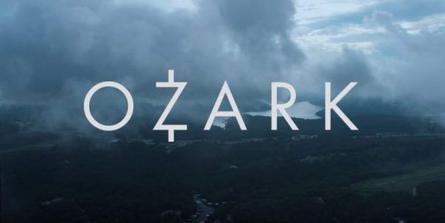 Finally, I needed to come back to Ozark, since its opening five minutes looked all kinds of boring and unappealing. And after doing so, at first I was a bit worried about it seeming to be too obviously and deliberately a mash-up of Breaking Bad and Justified. But even if that's how it was cooked up, the characters and plot simmer and take on their own flavors and life, and I loved the show by its end. Great performances all around, and though the pitch to a second season seemed like a last minute tack-on, at least Season 1 is superb.