As 2017 draws to a close, here's my list of the best television I've seen so far from 2017. Operative is that this is the best "so far" … not because I believe the next few hours will show me anything new and brilliant, but because I obviously haven't seen everything. As I get into Peabody judging season, I'll have more to say on docs, and I'll get more access to shows on FX, Showtime, etc. But for now, some favorites: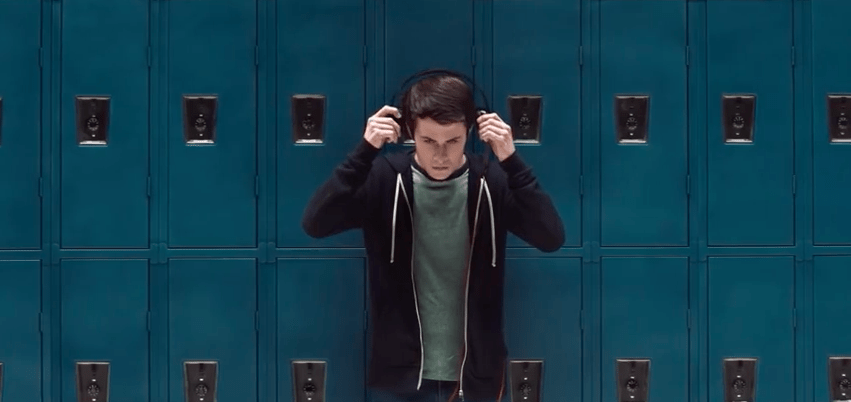 13 Reasons Why (Netflix). I've posted here about why I like this show, but in short it's refreshing to see television tackle high school pain, not just angst nor nostalgic wish-I-woulda.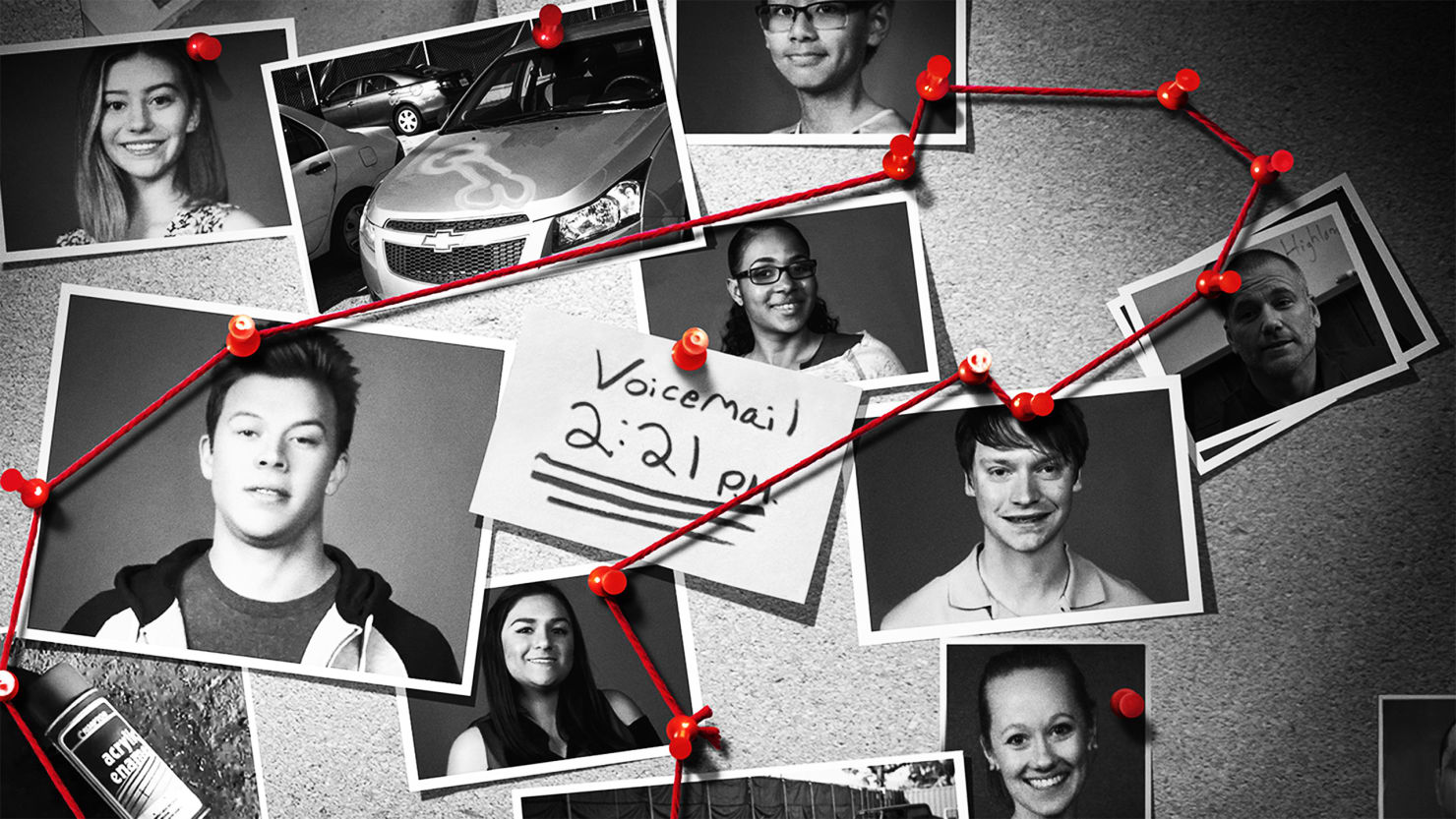 American Vandal (Netflix). Along with 13 Reasons Why, another great show about high school life. It begins looking like it'll be part stoner comedy, part brilliantly-executed-parody, and it is definitely both of those. Indeed, it's able to sustain both of these impressively: I never thought as much humor could be extracted from a bad Kiefer Sutherland impression, and the Way Back Boys keep finding new ways to add silliness; meanwhile, although I fully expected the parodic sheen to wear off by the end of episode 2, some of the later episodes step up its parodic game significantly, as when our leads ask "what if one of us did it?" and in an episode in which they masterfully use available social media to piece together the details of a party. All along, therefore, it threads a rare needle of being remarkably stupid and intensely smart at the same time. But it also becomes surprisingly powerful and deep, commenting on the genre it's parodying and on high schools' treatment of "problem" kids. The best show about 27 dicks you'll ever see.
Glow (Netflix). Just as American Vandal impressively and somewhat paradoxically balances stupid with smart, Glow balances light fun with something more impactful. The show is all sorts of fun, camp, and playful, yet still cares a lot about its characters. There's a real skill in pacing here too, as the writers and actors collectively have a good sense of when to jog or sprint through fun material, when to slow down to allow a character some depth. Shows about stereotypes inevitably risk being seen as stereotypical, yet I felt Glow did a nice job of using that pacing and its moments of depths to show its true hand well enough. And Alison Brie is superb, building off while also breaking impressively away from her typecasting to date. How I feel about the show long term depends a lot on where Season 2 goes, especially since Jenji Kohan is pretty notorious at fumbling stories; Season 1 was a strong start, though.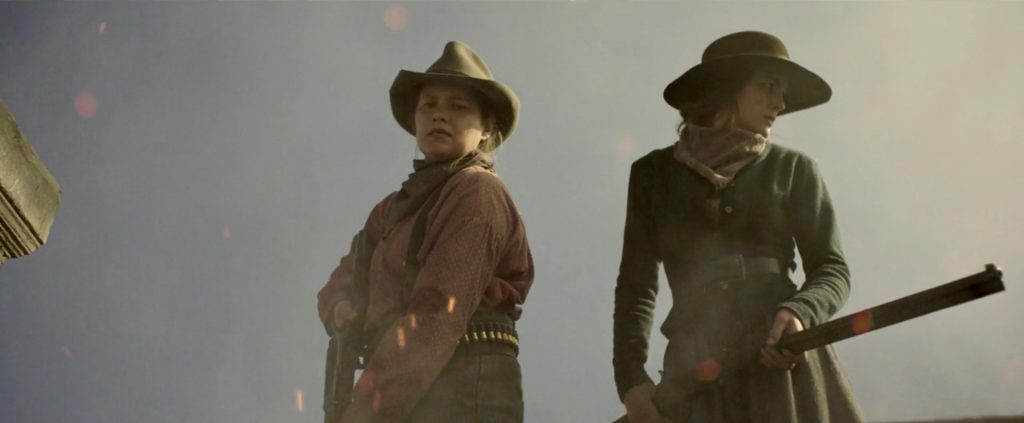 Godless (Netflix). There's something so deviously sophisticated and subtle about what this show is doing, giving women agency in a genre that's regularly drenched in testosterone, yet still delivering a show that I'd expect the most ardent of Western fans to still rate highly. I loved Wonder Woman's Themyscira, and Godless' (almost) manless town might be seen as a Western equivalent, but it's not in a bubble — the women here still suffer and have suffered from the outside world, and their town still very much exists in that world. And yet its climactic battle for existence is no less spectacular than Themyscira's, and Merritt Wever supplies its own Robin Wright. Beautifully filmed, a great seven episode ride.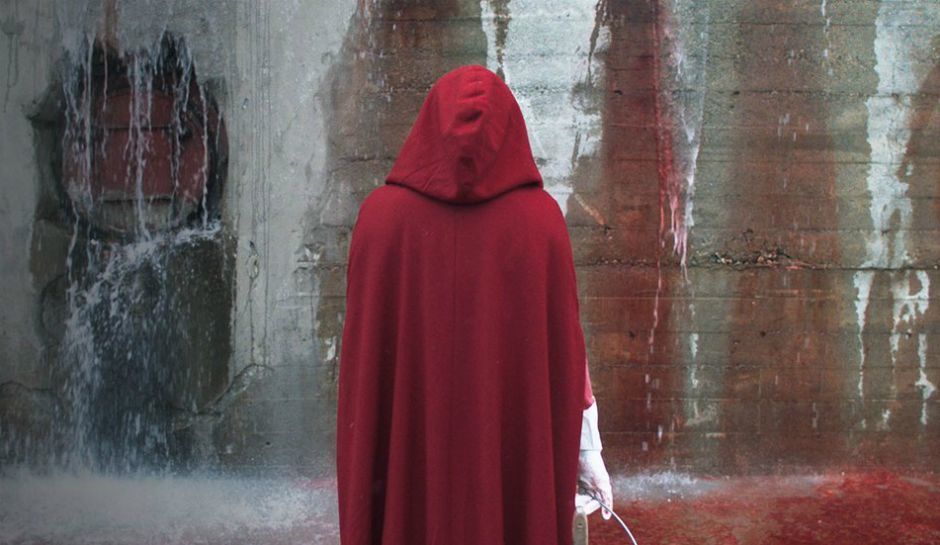 Handmaid's Tale (Hulu). Gripping, terrifying, and so timely for this shitshow of a year. Its interiority, marked by darkened rooms, washed out exteriors, very little visual attention to the larger world around them, works wonderfully to create claustrophobia and little sense of escape (and yet the mentions of a better life in Canada certainly resonated with this viewer!). They could ultimately be its downfall if successive seasons don't find ways to acknowledge the rest of the world, but for now it's also a bold move for sci-fi, eschewing the grand cityscapes of the genre to focus instead on a suburban tale of horror. Masterful tonally, and Elisabeth Moss and Ann Dowd slay in it too.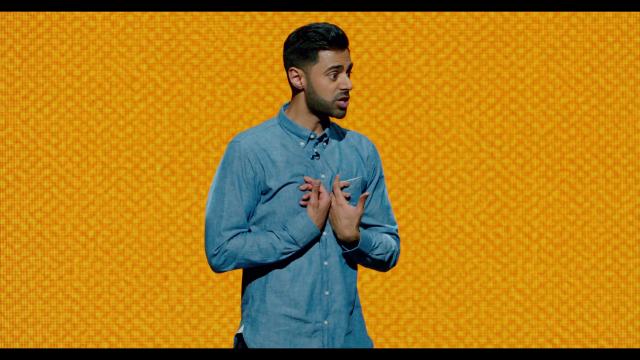 Hasan Minhaj: Homecoming King (Netflix). Stand-up specials are regularly bad television, imho, but Minhaj manages to expand the genre significantly, offering a complete narrative not just "bits." Hitting its political marks but owning its comic ones at the same time, the special shows how comedy can work so beautifully to create empathy. At times predictable, but always finding the payoff all the same.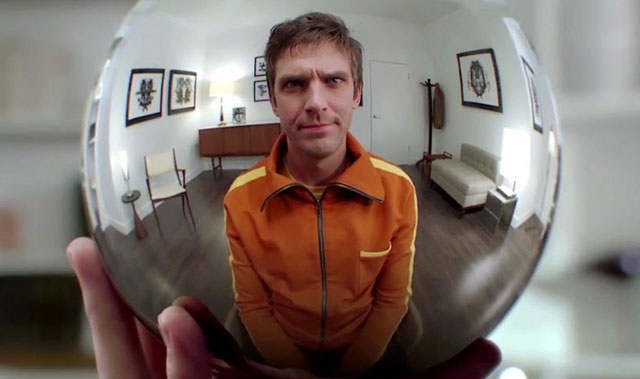 Legion (FX). Noah Hawley's Fargo was amazing, and I love that its success seems to have given him the confidence to play around and trust himself with some potentially crazy shit in Legion. Beautifully shot and composed, really smart, and yet also utterly fun, and able (thanks largely to Jemaine Clement and Aubrey Plaza) to let its guard down and not take itself so seriously. A great experience, visually amazing, fun to stop and think about, and one of my very favorites on this list.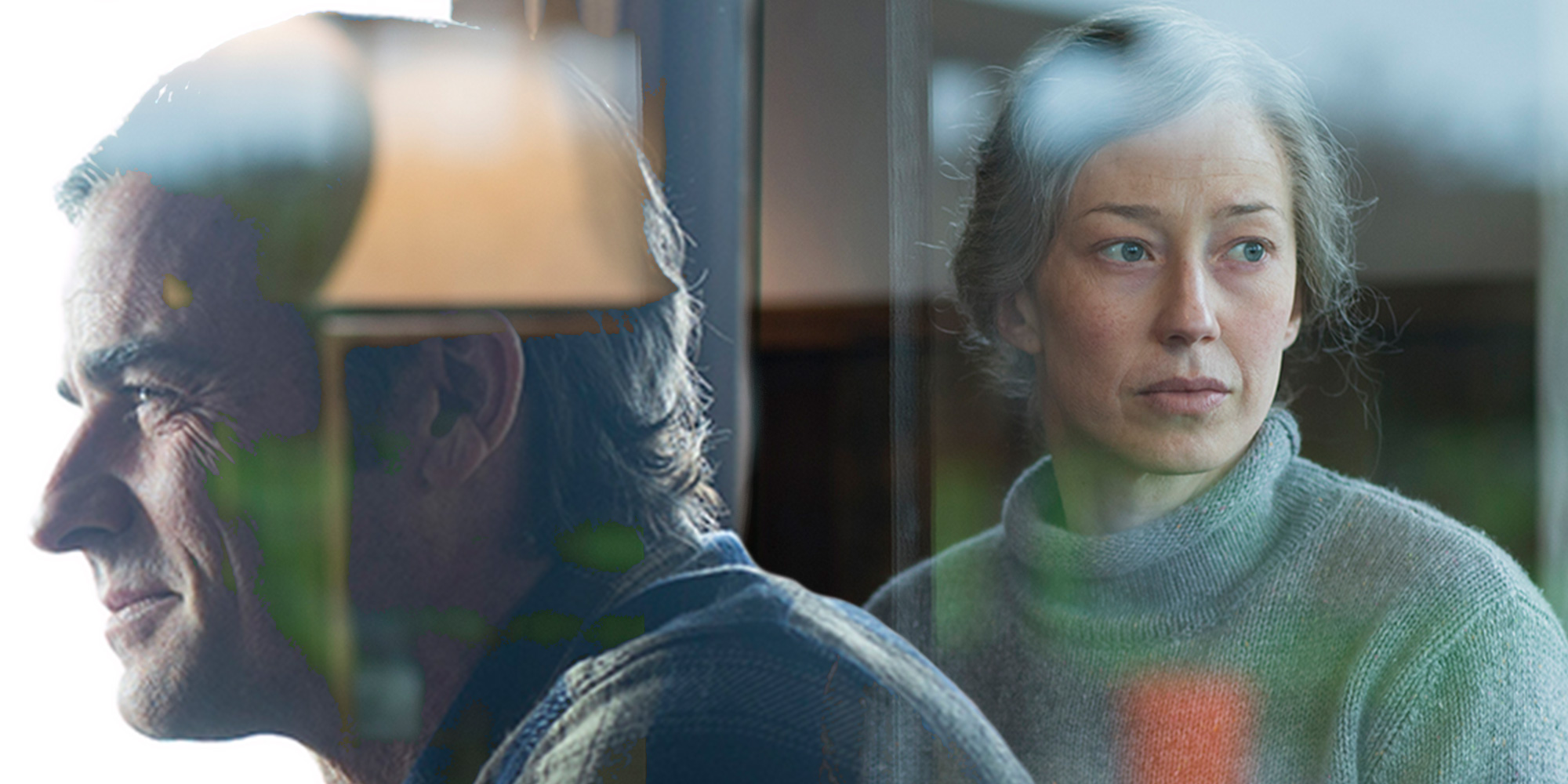 The Leftovers (HBO). Probably my favorite television show, period. Pitchy at times, granted – especially the ferry ride from Tasmania. But Damon Lindelof heard your complaints about Lost's ending (which, for the record, I was fine with) and stuck this landing with panache. Carrie Coon gives one of television's best performances, but Justin Theroux and Christopher Eccleston join her to make the final episode in particular an amazing 90 mins or so. A show about not knowing the answers, and about grief, remembrance, pain, death, life, meaning, and more, I can't think of any show that explores the material it does. Sad to see it go.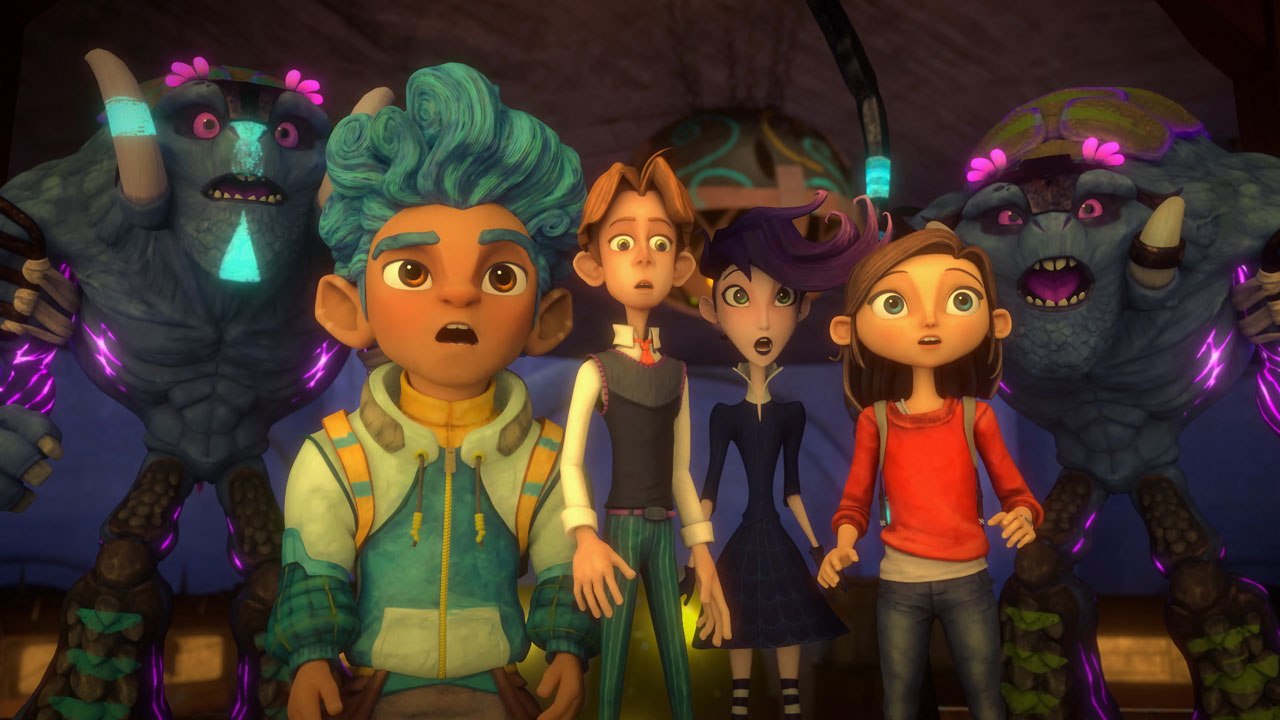 Lost in Oz (Amazon). Kid's television is getting some really top notch serialized adventures. Trollhunters is fun, but Amazon's Lost in Oz reinvents the Oz story with fun, super-active animation, strong characters, and enough to keep both my daughter and I thoroughly captivated. Indeed, whereas usually my daughter is only too happy to move onto the next show when one ends — ever the fickle fan — she was really angry about not having access to another season when this ended, and just sat there looking at the Amazon remote as though it had killed Santa in front of her.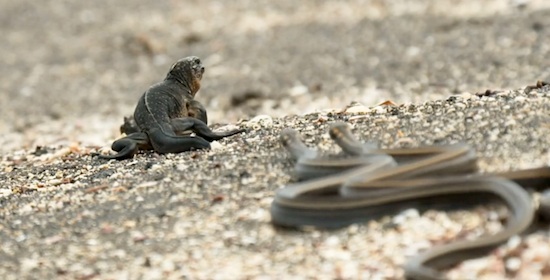 Planet Earth 2 (BBC America). Best chase scene in media history (snakes vs. iguana), monkey parkour, baby ibex navigating 90 degree slopes, prancing flamingos, and so much more. Sees the original Planet Earth and manages to raise the bar higher still.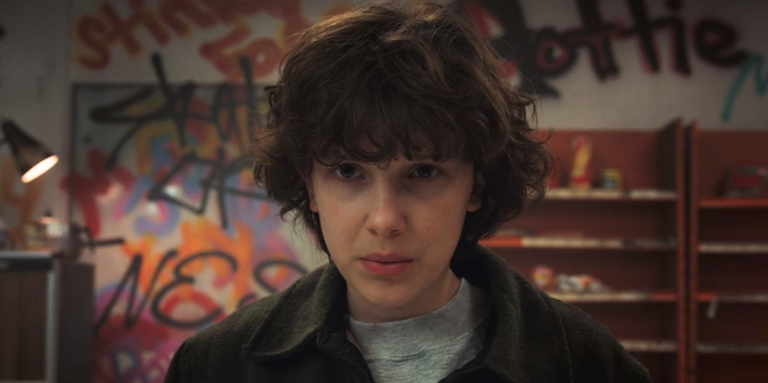 Stranger Things 2 (Netflix). Took a while to get going, and a few mis-steps (well, one: Chicago) but by the end it was probably the most fun I've had watching a show since the first season. Nostalgic? Absolutely. But just as Star Wars showed how pastiche of everything can produce something amazing, so too with Stranger Things, which doesn't get enough cred for being shot, acted, and written with impressive skill. As with its King & Spielberg antecedents too, it also doesn't get enough cred for truly mining adolescent mental space so effectively.
What's Not on My List:
Reviewing some other people's lists, let me comment briefly on some conspicuous absences from my own. I haven't seen American Gods (Starz) or Big Little Lies (HBO), nor have I seen the most recent season of The Americans (FX), Better Call Saul (AMC), Better Things (FX), Billions (Showtime), BoJack Horseman (Netflix), Catastrophe (Amazon), Fargo (FX), Halt and Catch Fire (AMC), Rick and Morty (Adult Swim), or Twin Peaks (Showtime). I'm only a few episodes into Marvelous Mrs. Maisel (Amazon, enjoying it a lot, even while wishing the Sherman-Paladino Gilmore Girls banter set pieces could be reduced somewhat), Mindhunter (Netflix, boring, dull, drab pilot stopped me in my tracks, but kept with it on insistence of a friend, and it's really picking up), One Day at a Time (Netflix, really smart and funny, probably about as good as a multi-cam sitcom can get), and The Runaways (Hulu, intriguing and compelling, though a bit erratic in quality). The Good Place (NBC) is good but I don't get why it's hitting best lists (is it being graded on a network curve? By the Kristen Bell VeronicaMars4Eva rally crew?), since it's only good. Crazy Ex-Girlfriend (CW) is similarly over-rated, though I'll admit to having a personal barrier with it, since I don't find stalking cute. Riverdale (CW) began wonderfully, but became for me a study in how parody of a 2D world runs out of material quickly, and so by episode 3 or 4 it had lost its parody and satire and was "just" very good, not the deliciously excellent being it began life as. The Deuce (HBO) has an aggressively dull pilot that gave me absolutely nobody and nothing to care about, so I don't see why I should continue. The Young Pope (HBO)'s pilot, meanwhile, was all gloss, no substance, transubstantiating my interest in the show into nothing. Alias Grace (Netflix) might be on an extended list, as it's very good, with a breakout starring performance by Sarah Gadon, but it showcased why I disliked Atwood as a lit major — she can't finish stories. Lady Dynamite (Netflix) is too weird, not funny or interesting enough for me, though I wish it no harm. Review (Comedy Central) is very funny and smart, perhaps also worthy of a place on an extended list, but not top 12 material. Lastly, Master of None (Netflix) had amazing episodes ("Thanksgiving," "New York, I Love You"), and I love in theory how it balances special episodes with serialization, but in practice I find the romantic serialization (and, increasingly, Dev himself) kind of boring.